Day Trip Guide: Oxford, MS
Considering that I live only a little over an hour away from Oxford, MS, I cannot believe that this was my first time really exploring it. Yes, the city itself is essentially built around Ole Miss, but, because of this large population of college students, the food scene there is incredible. I felt as though we only scratched the surface, but I suppose that will leave more to do for another day! If ever in the Oxford area, I hope that this post gives you some guidance on some fun things to do and some delicious places to eat.
Big Bad Breakfast
We started off our day at a local favorite: Big Bad Breakfast. Aptly named, this restaurant is for those wanting a pretty serious breakfast. Although this spot now has several other locations outside of Oxford, this city was where it all began. With omelets and biscuits galore, it is truly the quintessential breakfast location. My friend and I split the avocado toast and the 'yard work skillet,' both of which were vegetarian and very filling. I especially loved the yard work skillet: a scramble filled with zucchini, sweet potatoes, spinach, and several other flavorful veggies. If looking for something hearty to start off your day, Big Bad Breakfast is the way to go.
Uptown Coffee
Located on the square, Uptown Coffee is the perfect spot for something to drink while spending the morning exploring. With a wide selection of both coffee and tea, you will definitely find something that you'll enjoy here. The coffee they sell is high quality and locally roasted and, if coffee is not your thing, the chai latte is especially delicious. There are also lots of comfortable seating options within if you are looking for a place to escape the summer heat. 
Local Flower Stand
This little flower stand, located just outside of Uptown Coffee, is the perfect spot to grab some flowers for the road. Buying some local sunflowers or hydrangeas to bring back home is a great way to make your day trip last all week long. 
Bottletree Bakery
Bottletree Bakery is the spot to get all your goodies while in Oxford. Whether in search of  freshly baked bread, a muffin, or even just some granola, this is the place to go. Their lunch spread also includes soups and sandwiches also served with their fresh bread. If looking for a whimsical spot to grab a chill lunch, definitely head over to Bottletree. Although we ended up just picking up some granola for the road on this visit, I know I will for sure make Bottletree a larger stop on my next time in Oxford.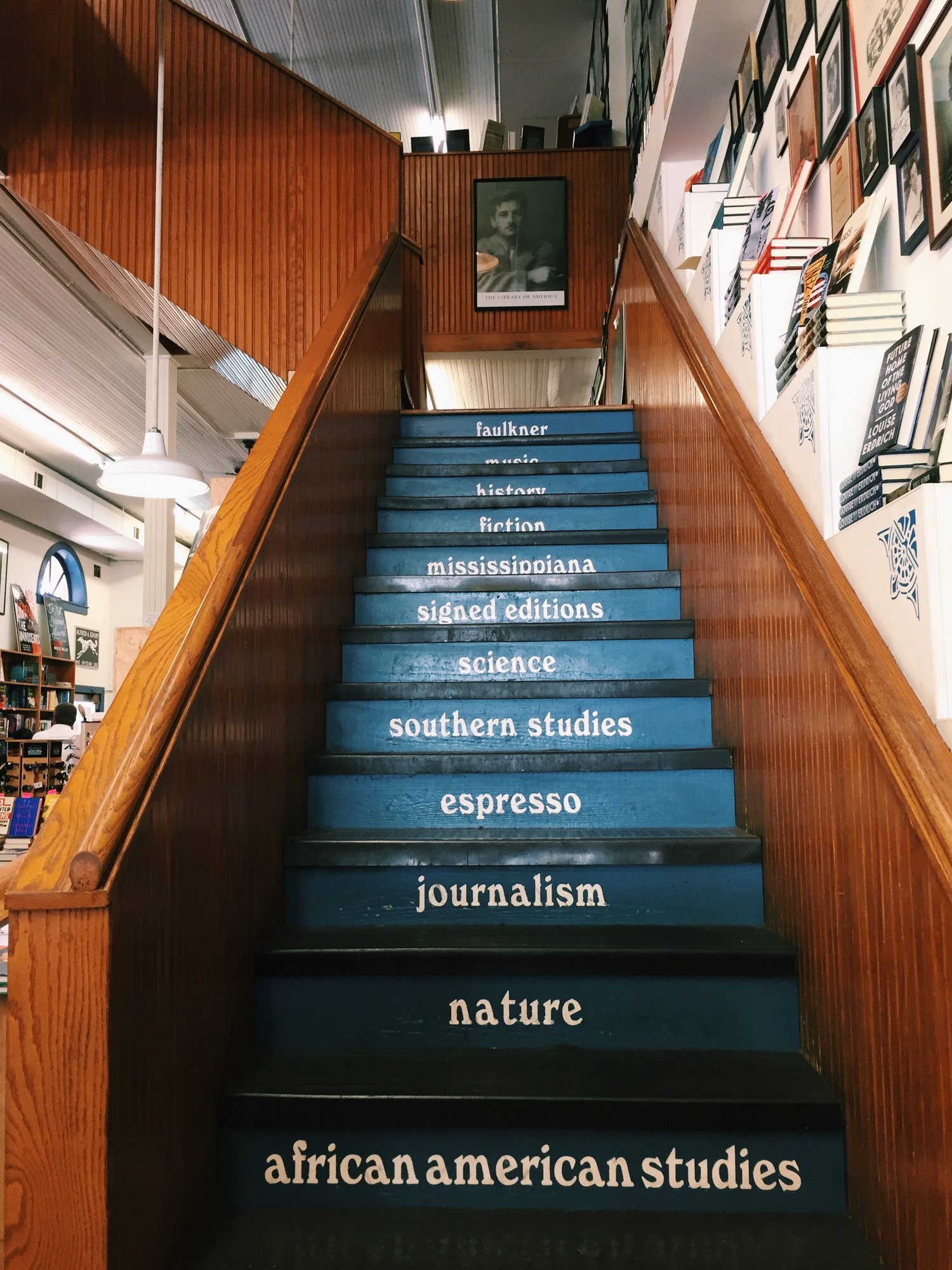 Square Books
In an era in which local bookstores are slowly fading away, it was incredible to see that this Oxford bookstore continues to thrive. This place honestly has every good read you can think of. If we were not trying to fit more places into our schedule, my friend Lauren and I could have spent all day in this place. I would also recommend that you go to Off The Square Books a few shops down as they have a wide selection of cookbooks, especially ones written by chefs in the region. 
Oxford Canteen
The most stylish little restaurant I've ever seen. Although we only stopped for an afternoon coffee, I would definitely go back to try the breakfast tacos and toasts that they have to offer. We got the Vietnamese-style iced coffee and the agua fresca, both of which were extremely refreshing. This is also a great place if in search of gluten-free options in Oxford. 
Chicory Market
Chicory Market was my favorite find of the trip. Recommended to us by a local chef, this permanent farmer's market is a foodie's dream. The local produce was fresh, delicious, and reasonably priced and although the dry goods and specialty items were a little on the pricier side compared to a typical grocery store, they are all super high quality and primarily regionally sourced. If in the area, I could not recommend stopping by this place enough. 
Overall, our day spent in Oxford gave me a much better understanding of the city. I'll admit, I have always previously seen Oxford as just another small, Southern town but this trip allowed me to get a glimpse of the vibrant, youthful culture that goes far beyond this overgeneralization. I can't wait until the next timeI get a chance to spend a day tasting my way through this city.